In the Vision Lab (co-directed by Dr. Simona Buetti and Dr. Alejandro Lleras), we are interested in understanding fundamental mechanisms in vision and attention, for example, how do people search for something in a visual environment, and what are the factors influencing their perceptions of the visual world around them. We use behavioral measurements, eye-tracking and VR techniques in our research. Please visit our website to learn more about what we do: https://publish.illinois.edu/visionlab/ or contact jingxu9@illinois.edu if you have any questions.
We typically interview for positions at the start of each semester, but most often, at the start of the Fall. We are not actively recruiting right now, but do check back in August if you are interested in joining our lab! 
Our lab is committed to promoting diversity and inclusion in research and academic spaces. As a team, we actively strive to create an environment where each person feels valued and can bring their full self to lab.
Contact Email
Lab/Project URL
Program Areas
Application Open/Close Date
Faculty Contact(s)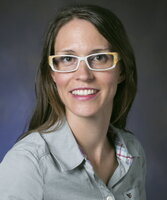 Research Associate Professor
Professor
Associate Head for Diversity and Inclusion
Elected Member of the U.S. National Committee for Psychological Science at the National Academies of Sciences, Engineering, and Medicine