The Psychology Department offers undergraduates many opportunities to engage in research. Talk to an Academic Advisor to map your path to research at any level.
Casual researcher - just need some elective hours.
Exploring researcher - thinking of research as a possible career path but would like to learn more from the graduate student or faculty member in the lab.
Determined researcher - wanting to get as much experience as possible to prepare for a Ph.D.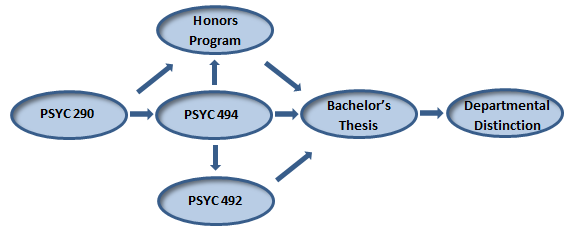 Featured Research Opportunity
The psychology and marketing lab, led by Dr. Minkyung Koo, seeks a motivated, curious, and meticulous undergraduate student for the Spring Semester (2019). Our research focuses on understanding psychological processes behind consumer behavior and decision making. Students will have an opportunity to participate in all phases of research on this topic, including conducting lab experiments and field studies with consumers in natural settings as well coding and finding study materials. A current graduate research assistant will guide you through the whole process step by step.