"HOW I APPLIED MY PSYCHOLOGY DEGREE FOR A CAREER IN...."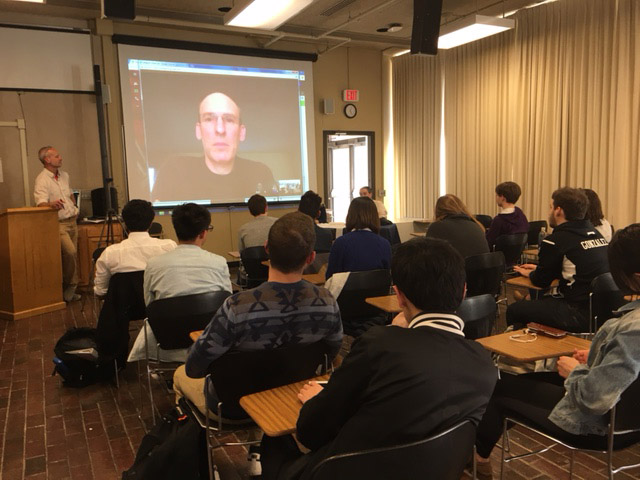 The Psychology Alumni Advisory Board provides a mentoring opportunity for undergraduates and alumni. The alumni career panels help current students explore career options. Panels are typically organized by topic area and during the 2018-19 academic year students were offered the following panels.
Fall 2018 semester:
Why should I attend a job fair?
Graduate school preparation
Careers in human resources
Spring 2019 semester:
Internship opportunities at the Research Park
Careers in school psychology
Careers in social services/mental health 
Join us for these panel presentations, answer questions, and offer mentoring tips.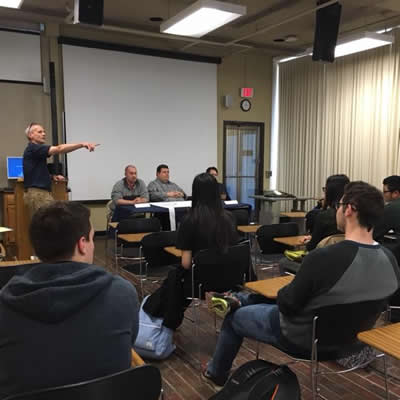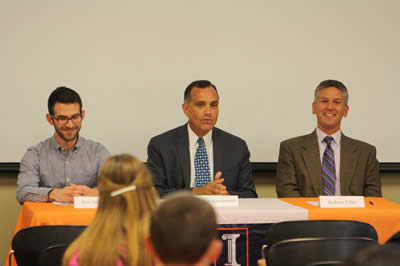 Alumni interested in volunteering for a panel should contact Ryan Leskis, Stewardship & Alumni Relations Coordinator, rleskis@illinois.edu
Past panel photos
Other Alumni Career events
Psychology is always looking for ways to connect our alumni with students and help them explore their career options.  Some of our past events are listed below: