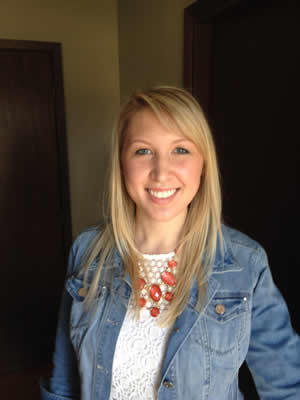 How/why did you choose Psychology as a major?
I always loved studying why people think or behave the way they do. I wanted to be psychiatrist initially.
What specific skills did you develop by taking Psychology courses?
Basic understanding of human behavior, foundation of business-related HR topics.
Outside the classroom, what opportunities/experiences were most beneficial?
Leadership minor and business minor; leadership seminars, sorority leadership positions.
Did you believe that you "had to" obtain more schooling after your bachelor's degree?
No.
In retrospect, what would you have done differently as an undergraduate?
Developed closer relationships to professors; studied abroad.
If your bachelor's degree was the highest degree you earned; describe the first job(s) you held.
I had an internship in school in HR and when I graduated they brought me on full-time as an HR Traineee/Generalist.
Describe how you utilize your undergraduate Psychology skills in your current job/career.
I work in a children's psychiatric facility as an HR Director so I get to use both my Abnormal Psych class, social psych, and other psych classes. I also get to apply the business-related psych information as well.
What pearls of wisdom can you offer to current undergraduate students?
Develop relationships with professors, study abroad even if you don't think you should and want to focus on your career; network with classmates to have a professional network as you leave school.