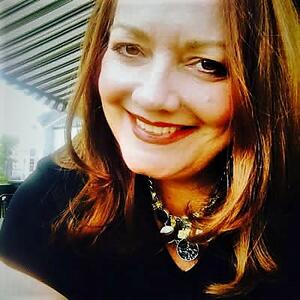 How/why did you choose Psychology as a major?
I chose Psychology as a major after taking a child psychology class and feeling enthralled with the whole concept of learning and development. My professor for this class was outstanding and I felt he represented the Department very well. So I declared Psychology for my major and dove in.
What specific skills did you develop by taking psychology courses?
I really learned so much about human development in general and how to approach, work with, have empathy and understanding for, and appreciation for people of all kinds --- all ages, all ethnicities, and cultures, all backgrounds. Diversity really came alive for me through my classes.  The biggest outcome for me was that as a leader and supervisor in my workplace I am able to glean and then understand a bigger picture of the "whole" individual I am working with.  This has tremendously helped me more positively and holistically coach, mentor, give feedback to and grow employees over the last 30 years.
Outside the classroom what opportunities/experiences were most beneficial?
I was not hugely involved in the department outside of classes. However, I did get involved in campus clubs and organizations and volunteered for leadership roles therein. I learned to harness large groups of volunteers, effectively work with local media including television and newspapers, and organize large campus events, do fundraising, work with elected officials, network with community organizations, and enhance my writing skills all through my affiliation with clubs and campus organizations. 
Did you believe you "had to" obtain more schooling after your bachelor's degree?
In a sense, yes.  Back then I was not sure what a Bachelor's in Psychology could really qualify me for in terms of employment. I declared my major as a second semester Junior so I was late in the game to also then have a strong minor. Eventually, I did return to the University to earn a Master's degree in Early Childhood Education to dovetail with child psychology.
In retrospect, would you have done anything differently as an undergrad?
I would have declared my Major earlier and gotten more involved in the Department.   Additionally, I would have sought out a stronger understanding of career and employment opportunities with a Psychology major. 
If you continued more schooling after your Bachelor's degree, share your reasons.
I did earn a Master's degree in Early Childhood Education from the University a few years after my Bachelor's degree. I chose to do that because I felt I did not have enough specificity in my Bachelor's degree and needed to specialize in order to get into a clear career path.
Describe how you utilize your undergraduate Psychology skills in your current job/career.
As a Vice President of Operations responsible for 40+ early care and education centers in the Midwest, involving thousands of people – directors, teachers, children, parents, vendors, business partners, and community leaders – I use my Psychology skills EVERY DAY! I work with Human Resources to manage staff performance, I meet with parents to discuss their child's development, I coach and motivate teachers to improve their skills, and I create training programs to inspire directors and supervisors to deliver program and service excellence. Understanding human psychology, how both adults and children learn and grow, the importance of attachment and connection, the power of influence and intentionality, brain development, the role of motivation, the role of perception, empathy, pathology, and more --- these are all topics of psychology that are ever-present in my daily work for the last 30 years.      
What pearls of wisdom can you offer to current undergraduate students?
My advice is to dive in --- and then lean in. Make deep connections with people in the department, your fellow students, and the researchers….be a sponge and take it all in, reflect, and never stop thinking.  Studying the psychology of humankind is never in vain and is always worth the time and effort as a way to improve the world and the human condition.  Get involved in clubs and associations – be a participant, be a leader, show up. Most of all, embrace the concept of inclusion, and that diversity is good and promotes forward movement for humanity. As a psychology major, I strengthened my already natural curiosity about people. Connecting with others, especially those who are different from us, is one of life's greatest gifts. Go for it!