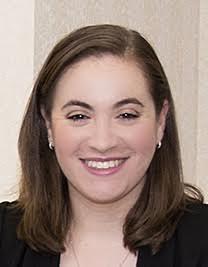 I am currently a licensed clinical professional counselor and board certified dance/movement therapist practicing in Chicago, IL.  I own and operate Chicago Dance Therapy, Chicago's premier dance therapy and counseling practice. I chose psychology as my major because when I began taking psych classes it just clicked.  Psychology seemed to make the most sense to me and I always had an interest and love for helping people adjust to difficult situations.  I also knew that to pursue a career in dance therapy, I would need basic psychology courses to meet graduate admission requirements.
The skills I developed taking psychology classes were actually just a stepping stone to the application of what I learned in the classroom.  The skills I appreciated most were critical thinking in regard to diagnosis, observation and assessment of basic mental health issues, as well as research experience which helped me immensely when writing my thesis in graduate school.  Outside the classroom, the opportunities that were most beneficial were related to research.  It was important to see how the projects were being developed, monitored, and assessed.  As a dance therapist who uses mostly qualitative data, it was important for me to get early exposure to learn how to navigate unconventional data.  It was also important for me to take advantage of as many dance class and performance opportunities as possible seeing as I knew I was going to pursue my graduate degree in dance therapy. 
After graduating from U of I, I immediately started my graduate work in Dance/Movement Therapy and Counseling at Columbia College Chicago.  I was eager to get started and in hindsight might have benefited from a year of working in the mental health field, although I do not regret my decision.  It is a 60 credit degree with a mandatory thesis.  I utilize my undergraduate psychology skills every day.  I use basic theory and methodology of Rogers, Freud, and Erikson.  Without early exposure to these psychologists, I would have been lost in my graduate work.  I use basic skills to acquire information about a population I might be working with and to assess the best mode of intervention. 
The "pearl of wisdom" I would like to share with current undergraduate students, is that you do not need to sacrifice your passion for the arts or even separate it from your career in psychology.  The field of Creative Arts Therapies (dance, music, drama, and art) allowed me to pursue my passion for dance and science.  To quote Harvey Mackay, "find something you love to do, and you'll never work a day in your life."