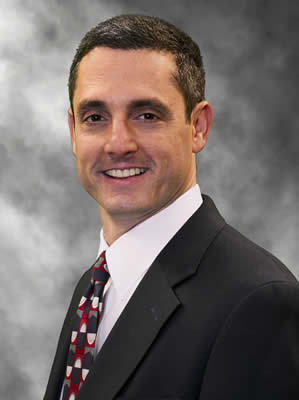 While I was at the U of I
 I was an LAS student taking the typical general education courses my Frosh/Soph years when I realized I really enjoyed my Intro Psychology class.
I scheduled an appointment with a Psychology Career Counselor (John Fiore) and Mr. Fiore mentioned something called Human Resources.  I had never heard that term before.  Mr. Fiore explained that Human Resources was the application of Psychology in the business world.  That sounded interesting to me so I declared as a Psychology major and the rest is history.
My Psychology courses taught me a great deal about how the mind works (Learning and Memory), how individuals interact socially, and how to manage and interpret data through the use of statistics.
Outside the classroom, I enjoyed my time living on campus.  I was a member of Pi Lambda Phi social fraternity and I participated in intramural sports at IMPE...mainly basketball.  Of course, it was the Flying Illini days so the whole campus was basketball crazy.
I believed I needed to supplement my Psychology degree so I took the GMAT and was accepted into the 5 year joint BS/MBA program on campus. I applied to the Business School because I felt I needed to learn the basic principles of business if I intended to apply my Psychology degree in the business world. I graduated in '91 with my B.S. in Psychology and again in '92 with an MBA (concentration in Human Resource Management).
I would not have done anything differently.  The combination of a Psychology degree coupled with an MBA was a fantastic foundation on which to build my HR career.
After graduating from Illinois
The first job I held was as Human Resource Director for a small but growing regional retailer of home fitness equipment called "Fitness Warehouse".  We sold home fitness equipment to high end customers (including the Chicago Bulls).  Michael Jordan and Scottie Pippen would stop by the office regularly to pick up exercise equipment for their homes.  As the first Fitness Warehouse employee hired as an HR person, I was asked to build the initial HR function from scratch.  This included designing the employee benefit programs (medical and dental insurance, retirement benefits, etc.), employee relations, training and development, payroll, safety, and performance management.
As Vice President of Human Resources for the world's 2nd largest manufacturer of construction and mining equipment (Komatsu), I use the principles I learned from my Psychology degree every day.  Examples include conducting effective job interviews, making wise selection decisions around talent, performing quantitative analysis around hiring and/or safety statistics, managing a workforce of 2,500 employees, managing a staff of 50 employees, and communicating effectively both in small settings and larger public speaking venues.
The advice I would offer undergrad students is the same advice I give my three children: Pursue activities, classes, and/or hobbies that really interest you...not because you think your friends or family would be happy to see you do it...but because you are passionate about it...let your career and major evolve out of those activities/classes/hobbies you really enjoy...that is the best way to find yourself in a rewarding career that will bring with it much happiness.