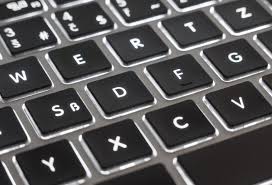 Computer and software problems?
All computer and software problems will be handled through the ATLAS ticketing system.  Please email REPORT A COMPUTER PROBLEM and your request will be forwarded to the appropriate person.
Librarian (Webmaster) 
If you are having trouble finding something on this website please contact the Web Librarian. They're here to help!
Email: psych-webmaster@illinois.edu
      Still can't find what you're looking for? 
Psychology Computer Classrooms
 Software made available to eligible faculty, staff, and graduate students within the Department of Psychology.
Lecture Room Audio/Video Equipment Information
Computers and audio/video equipment available for use in the department's lecture rooms.
Technology Services Help Desk provides phone, email, and walk-in consulting for technology services and other computing needs to students, staff, faculty and other affiliates of the University of Illinois at Urbana-Champaign.
ATLAS (Applied Technologies for Learning in the Arts and Sciences) provides reliable and secure information technology services that support and enhance the educational, research and administrative activities of students, faculty and staff in LAS.
Technology Services
Provider of campus-wide computing, networking, telephone, and instructional technology services, including computer security and antivirus software.
Software Webstore
Inexpensive software for faculty, staff, and students on campus.
Illini Union Tech Zone  Computers, software, printers, and other computer-related hardware available for purchase to eligible faculty, staff, and students at the University of Illinois. There is a buying guide, vendor information, and a repair service for equipment purchased at the Illini Union Tech Zone.