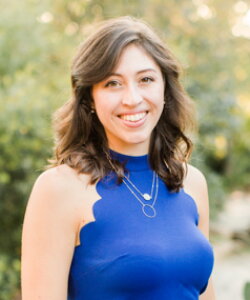 Contact Information
603 E. Daniel
Rm 619
603 E Daniel
M/C 716
Champaign, IL 61820
Research Areas
Postdoctoral Research Associate
Biography
Dr. Straka is a social and developmental psychologist studying the ways people navigate exclusion and discrimination and also construct social identities across multiple group memberships. Currently, she is a research fellow at the University of Illinois Urbana-Champaign in the Vice Chancellor's Distinguished Postdoctoral DRIVE Program.
Starting Fall 2024, Dr. Straka will be an Assistant Professor at the University of Illinois Urbana-Champaign.
For prospective students: Dr. Straka will be reviewing doctoral applications in the 2024-2025 admissions cycle.
Research Interests
In one line of research, Dr. Straka explores the ways historically marginalized and underrepresented groups (e.g., Multiracial, Latino/a/x/e, Native American people, first-generation students) experience exclusion and negotiate their group-based identities. In a second line of research, she investigates the developmental cognitive foundations that underlie our understanding of group membership and identity.
Dr. Straka's research aims to bring attention to identity-based exclusion experiences while simultaneously pushing for inclusivity and representation in research.
Education
Ph.D., Experimental Social Psychology, Duke University, 2022
M.A., Experimental Social Psychology, Duke University, 2020
B.A., Psychology & Cognitive Science, University of Virginia, 2017