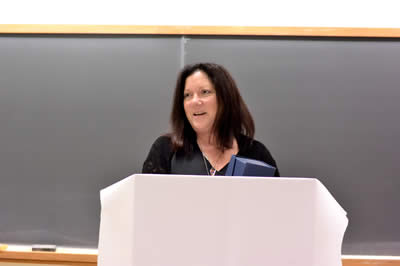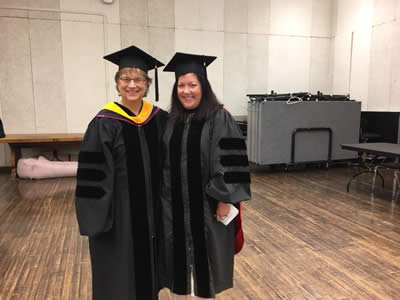 The Department of Psychology honored Jill-Ellyn Straus, a distinguished alumna, at our awards program on May 13, 2017. She was also the Department of Psychology's Commencement speaker on May 14, 2017.
Jill-Ellyn Straus earned her B.S. degree in Psychology from the University of Illinois at Urbana-Champaign in 1979, and J.D. (1982) from the University of Denver College of Law. Ms. Straus started at the 17th Judicial District Attorney's Office in 1983 and retired from there in 2008, upon her appointment to the bench as a District Court Judge for the 17th Judicial District of Colorado.  As a prosecutor she specialized in crimes against children and juvenile delinquency.  She was a Chief Trial Deputy for eighteen years and trained professionals from many different disciplines on issues related to the investigation and prosecution of child abuse and neglect.
Ms. Straus acted as a consultant with the child protection team for the C. Henry Kempe National Center for the Prevention and Treatment of Child Abuse and Neglect, and was the prosecution representative on the State Child Fatality Review Committee for eighteen years.  As a lawyer and as a judge, issues of addiction, mental competency, insanity, mental illness, intellectual delays and deficits have been part of so many of her cases. The science of psychology has always been woven through her professional life.