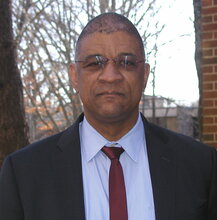 Dr. Michael Walker is the distinguished Presidential Appointee and Director of the Center for Research on Validity, Fairness & Equity in Learning and Assessment at the Educational Testing Service.
Dr. Walker holds a Ph.D. in quantitative psychology and a Master's degree in statistics, both earned here at the University of Illinois. He also has a Master's degree and a BA in psychology, both earned at Wake Forest University.  
With more than three decades of involvement in the field of testing, He is a recognized, published expert on all aspects of designing and maintaining testing programs. He has published and lectured widely on topics such as fair test design and use, and test reliability.
Dr. Walker is currently serving as President of the Psychology Department Alumni Advisory board and we very much appreciate his leadership.