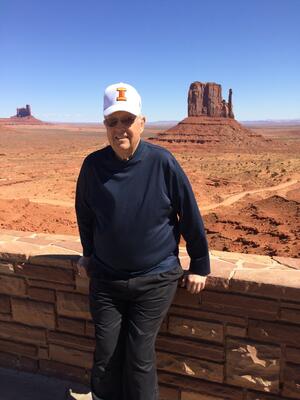 I chose Psychology after completing two years of metallurgical engineering study with average grades because I realized that I better enjoyed and preferred the "people side of things" and the study of human behavior of a psychology curriculum.
A Psychology curriculum helped strengthen my social, communication, and leadership skills necessary for a career in Human Resources and Personnel work. 
Outside the classroom, my social interactions with fellow student dormitory residents and roommates of varied backgrounds and grade levels and the resulting friendships were most beneficial.
I did believe that it was mandatory for me to obtain more schooling to specialize and better match my education to career positions in Human Resources. An MBA in Personnel Management and Industrial Relations over 5 years in night classes at Loyola University helped me compete for and obtain positions in my field.
In retrospect looking back, I would have more actively sought test taking and guidance counseling to see what fields of study best matched my interests, abilities and motivations to point me toward my best work career path.
My first job was as a Personnel Officer in a first ever Personnel Function for a Chicago railroad performing hiring, college recruiting, and salary program, personnel policy and benefit handbook development for management employees.
I continued my education following my Liberal Arts degree to broaden my business knowledge and further enhance my job and salary opportunities through further specialization. A career in Psychology did not appear to be an option.
Prior to my retirement, my undergraduate Psychology skills helped me manage Personnel issues for 115 employees including hiring, progressive discipline, counseling sessions and termination meetings in a high turnover industry. My degree provided me with the skills to select and retain the best quality employees needed for the delivery of resident care in a Life Care Retirement Center.
My "pearls of wisdom" to current students are as follows: Spend the necessary time and effort on self analysis and to the questions of "what's next" following graduation. Avail yourself of career path information and opportunities for Psychology students with a goal of enjoyable employment at a decent salary.