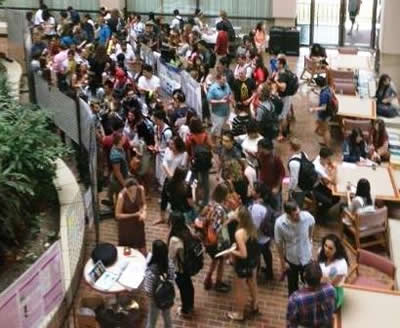 Tuesday, September 3
4:00 - 5:30 pm
Psychology Atrium (first floor)
Each semester, the Psychology Department sponsors a research fair where laboratories recruit undergraduates to become research assistants (PSYC 290).
Held on the 2nd Tuesday of the semester in the Psychology Atrium (first floor) from 4-5 pm, this is your chance to get involved in a psychology research laboratory.
Whether you want to be a casual researcher - just need some elective hours; an exploring researcher - thinking of research as a possible career path but would like to learn more from the graduate student or faculty member in the lab; or the determined researcher - wanting to get as much experience as possible to prepare for a Ph.D. research graduate program, you'll have the opportunity.
Come as you are (no dress code) with your questions and your enthusiasm!
Research labs in attendance